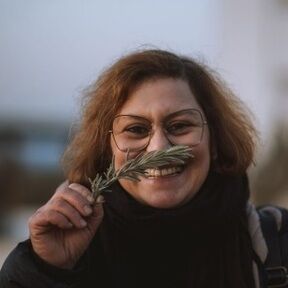 Ceramics is more than an art for me. It's a way of life that has accompanied me ever since my brother took me to a ceramics workshop when I was only 18 years old.
I studied social sciences and worked in the field for two decades but ceramics was always present.
My work was intense but I needed the regular connection with ceramics for my well being. Opening my own studio, Brâmica, enabled me to naturally integrate a social dimension I hold close to my heart. My studio provides a creative space in Porto where individuals can come to work independently on their own projects.
Positive stories such as a South Korean tourist who, after spending time at Brâmica, set up her own workshop back home, bring me great joy in my social mission.